Meet the.....florist
If you don't know Alison from Coriander Girl than you must be living under a rock! This lovely, spunky woman has been changing the way people think of wedding flowers for over 5 years now. Her garden inspired arrangements focus on a lot of local blooms or flowers you simply wouldn't think of putting in an arrangement, but she creates pure magic with them. I first had the pleasure of shooting her unique arrangements for Juli and John's wedding in 2011, and continued to work with many happy brides year after year who have gone to Alison for their wedding flowers. Below is just a small sampling of some of the bouquets I've had the pleasure of photographing.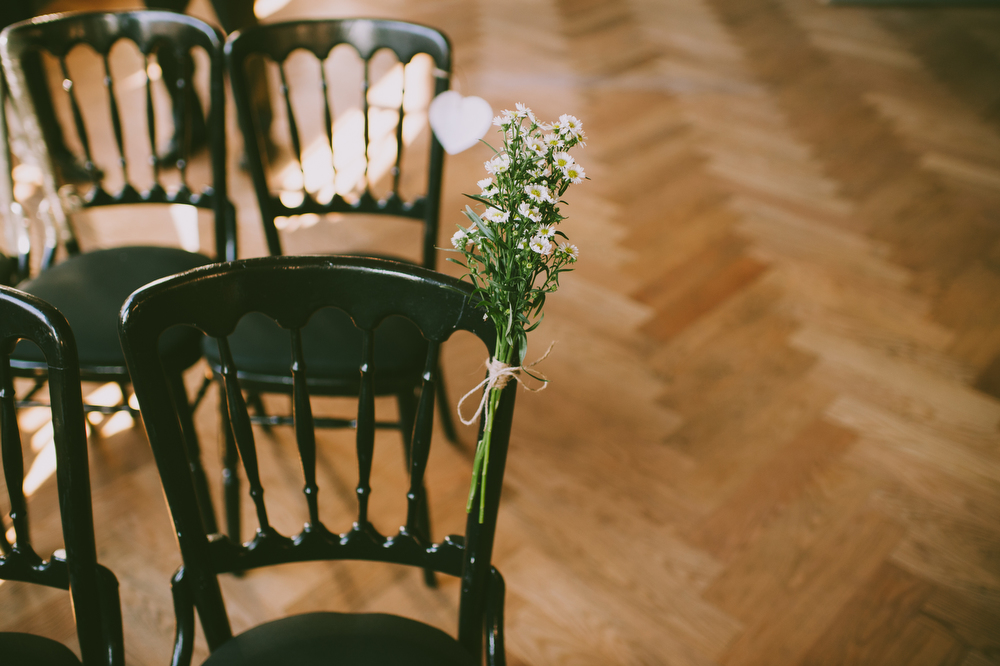 I visited Alison's shop in Parkdale just before Christmas and took a few snaps of her beautiful, semi-new location. I also got to finally meet Tellie, her lovely and talented right-hand woman, as well as the super adorable team of Harry, the bunny, and Olive, the pup. You can't go to Coriander Girl and not leave without the hugest smile on your face! Thank you so much Alison and Tellie for taking the time to chat with me and letting me sort of move into the shop, I just didn't want to leave :)
Check out Alison's mini-questionnaire below the photos.
How did you get started?
I believe if you love something you have to find a way to do it. I was an actress but I arranged flowers on the side for myself - started to do friends' weddings and then when a store front came available in my neighbourhood I borrowed $10,000 and I made it happen. I took a leap of faith and I believed people would come because I was passionate about what I could offer them.
What inspires you?
What doesn't inspire me? I feel like a little sponge soaking up inspiration from so many lovely places - my home in the country is a constant source of inspiration - nature's bounty astounds me. The city though is my lifeblood - Toronto is an amazing city with so much happening, I'm constantly amazed by other local businesses taking risks, following their dreams and bringing beauty to the community. We all support each other and I believe naturally inspire one another.
Can you give one piece of advice to a potential client?
Don't be afraid to break "the rules" when arranging flowers. There is no right way - let loose and have fun - do something unexpected with some wild branches. Create a symmetry in your bouquets.